MMM is an international group with extensive experience in the design, development and manufacture of systems that integrate tubes for the automotive industry.
Our Research and Development departments with strong design and simulation areas allow us to maintain a leading position in this competitive industry.
The MMM Fluid division team is open to innovation and constantly works to optimize production processes from system conceptualization to mass production at its plants in Spain, Mexico and Romania.
Our parts are fitted in millions of vehicles of leading brands all over the world.
For more than 75 years we have been supplying engine parts for leading international brands.
Our in-depth knowledge of the expectations of the automotive sector in a context of high demand helps us to respond with maximum speed and reliability, ensuring stability to our customers' productions.
We remain open to new challenges. We listen to our customers and their needs, constantly looking for new ways to reduce time and costs while ensuring the highest quality.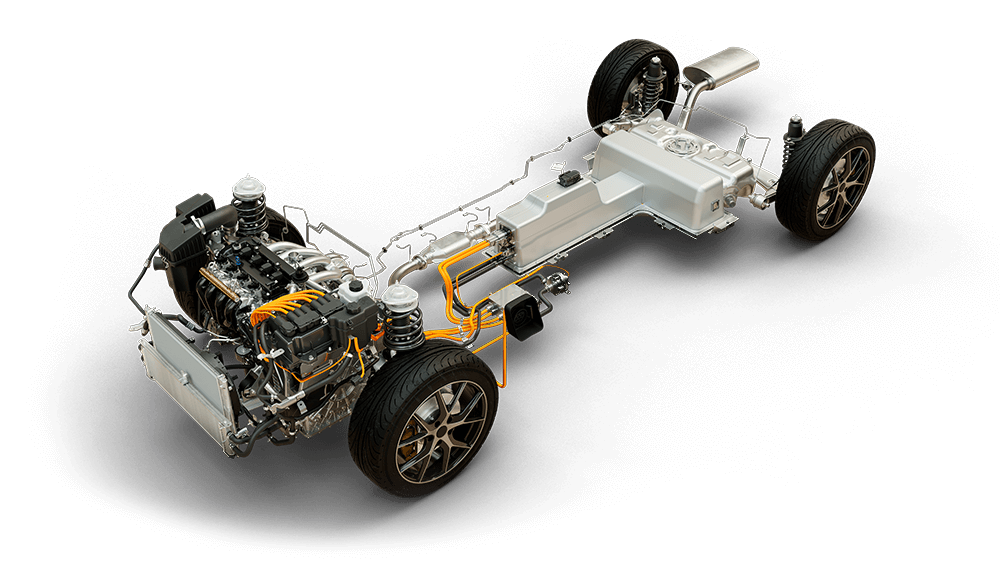 We are a preferred partner of leading automotive brands in the world's main markets.
Attributes that endorse us
We are specialists in tubing


Our exclusive dedication to fluid handling systems has allowed us to know in depth the metal tube and its behavior in the most extreme conditions.
We seek constant improvement in every project
The mastery, backed by years of experience, allows us to advise our customers on the best way to design and/or modify engine components for maximum sturdiness and reliability at the lowest possible cost.
75 years in the competitive automotive sector endorse our acceptance and trust by the world's leading manufacturers. On the other hand, all our factories are ISO 9001, 14001 and IATF 16949 certified, which guarantee the quality of our processes and our environmental management.
We provide global service from our plants

We supply components to factories in several countries and continents. True to its service philosophy, MMM has been opening new plants to supply components at the lowest cost and distance to its assembly plants.
As a Tier 1 supplier, we master a wide range of high-tech processes that are key to staying at the forefront of competitiveness in the industry.
Our product range covers all aspects of fluid handling in the vehicle, including all engine and underfloor pipes.
We apply standard procedures to deliver high quality products and ensure environmental protection throughout the company. Our extensive experience, the use of the best technologies and strict process control enable us to achieve these goals.
MMM's commitment to quality is based on the development of continuous improvement processes that follow a zero defect policy in the products offered to our customers. Click below to download the latest certificates.